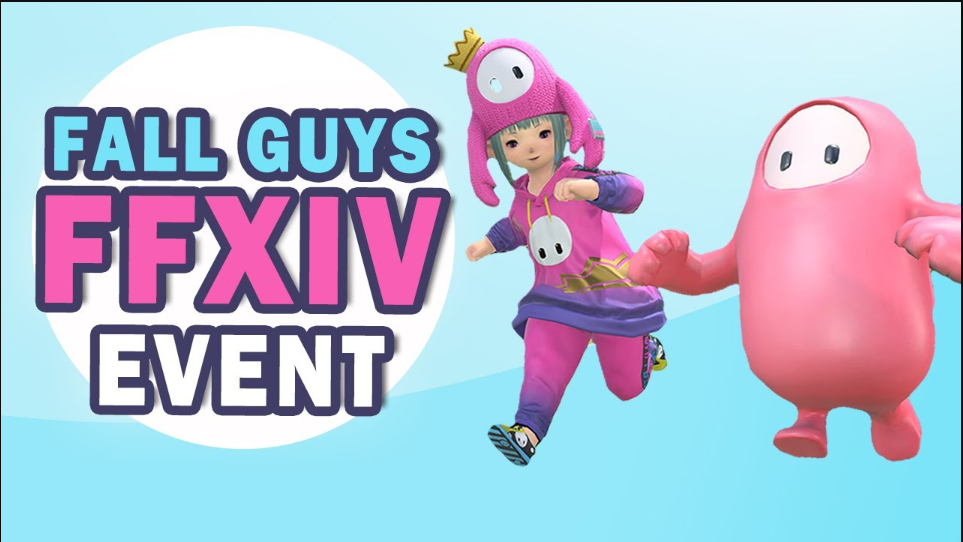 Comprehensive Guide to FFXIV's Fall Guys Blunderville Event
The highly anticipated Fall Guys collaboration event has made its debut in Final Fantasy 14. Are you ready to take on the challenges and reap the rewards? This event offers an array of fantastic prizes, including new glamour outfits, minions, a mount, and more.
The event is currently scheduled to run from today until Sunday, December 31st, at 6:59 am (PST)/14:59 (GMT). After the initial collaboration event concludes, it will make periodic returns as a special event. In this guide, we'll provide you with all the essential information you need to make the most of this exciting event.
Elevate your Final Fantasy 14 experience with our comprehensive range of FFXIV Boost services. Whether you're seeking character leveling, gear enhancement, or assistance with challenging raids and dungeons, our expert team is here to enhance your adventures in the realm of Eorzea. Visit our Final Fantasy 14 page to explore the full spectrum of boosting options and embark on a journey to become a formidable warrior in the world of Hydaelyn.
How To Unlock The Fall Guys Event
Go to the Gold Saucer and locate Lewena at coordinates (X: 4.8, Y: 6.1). Initiate the quest titled 'Just Clowning Around' by speaking to her.

Proceed to the lower level, specifically at coordinates (X: 6.1, Y: 7.4). Here, you'll find Wy, the Blunderville Gatekeeper. Talk to Wy to gain access to Blunderville Square.

Once inside Blunderville Square, locate the Blunderville Beankeep at coordinates (X: 3.2, Y: 3.2) and interact with them to complete the quest.

Congratulations! You have now unlocked access to Blunderville activities.
Bonus Tip: Even if you happen to be eliminated in the first round, you'll still receive 50 MGF (MGP) for participating, although the amount may vary if there are fewer players.
How To Take Part In Blunderville
Approach the Blunderville Registrar, located at coordinates (X: 3.3, Y: 3.1), and speak to them to register for the duty.

Each duty consists of three rounds, and the stages in each round can vary.

Blunderville can accommodate up to 24 players simultaneously, but it's possible to find yourself in a solo situation, so be prepared for that possibility. Rewards and qualification criteria are adjusted for groups with fewer than 24 participants.

In the first two rounds, the round concludes either when the time limit is reached or when a sufficient number of players qualify. The number of qualifying players decreases with each round.

The final round comes to an end when a player successfully claims the crown.
Get ready to take on the challenge and aim for victory in the exciting Blunderville event!
Blunderville Prize List
Participating in and achieving victory in Blunderville duties earns you both MGF (Moogle Gold Fever) and MGP (Manderville Gold Saucer Points). You can subsequently utilize your MGF by visiting the MGF Trader located at coordinates (X: 3.8, Y: 3.1) in Blunderville. Below, you'll find a list of the prizes available for purchase:
| Item | Price (MGF) |
| --- | --- |
| Matte Winner's Crown (Armor) | 410 |
| Glossy Winner's Crown (Armor) | 410 |
| Gentlebean Knit Cap (Armor) | 410 |
| Gentlebean Parka (Armor) | 410 |
| Gentlebean Bottoms (Armor) | 410 |
| Gentlebean Shoes (Armor) | 410 |
| Ballroom Etiquette - Embracing Blunders (Emote) | 410 |
| Rhiyes Identification Key (Mount) | 410 |
| Pink Bean (Minion) | 350 |
| Pegwin (Minion) | 350 |
| Everybody Falls (Fall Guys Theme) Orchestrion Roll | 220 |
| Blunderful Framer's Kit | 200 |
| Blunderous Framer's Kit | 200 |
| Blunder-villed Framer's Kit | 200 |
| Blunderville Donut Bumper (Furnishing) | 220 |
| Blunderville Padded Wall (Furnishing) | 220 |
| Blunderville Rainbow (Furnishing) | 220 |
| Blunderville Hammer (Furnishing) | 220 |
| Blunderville Crown (Furnishing) | 220 |
| Blunderville Flag (Furnishing) | 220 |
| Gold Saucer Aetheryte Ticket | 200 |
| Standard Rationing Manual | 200 |
| Ruby Red Dye | 150 |
| Cherry Pink Dye | 150 |
| Canary Yellow Dye | 150 |
| Vanilla Yellow Dye | 150 |
| Dragoon Blue Dye | 150 |
| Turquoise Blue Dye | 150 |
| Gunmetal Black Dye | 750 |
| Pearl White Dye | 750 |
| Metallic Brass Dye | 750 |
Experience the whimsical crossover between Final Fantasy 14 and Fall Guys with our FFXIV Fall Guys Event Boost service. Dive into this delightful collaboration and enjoy exclusive in-game rewards while conquering fun challenges. Visit our Final Fantasy 14 page to learn more about this unique event and join the fun in the world of Eorzea and Fall Guys.
In conclusion, the Final Fantasy XIV (FFXIV) Fall Guys Collaboration Event Guide provides invaluable information on how to navigate and make the most of this exciting crossover event within the game. With a wide range of prizes to be earned, including unique cosmetics, mounts, and emotes, the event promises to be a thrilling experience for players.
However, for those who may be short on time or prefer a hassle-free approach to acquiring these coveted rewards, Simple Carry's boosting services offer a convenient solution. By enlisting the assistance of Simple Carry, you can save precious gaming time, avoid the grind, and ensure a more enjoyable and stress-free experience while still obtaining the event's sought-after items. With their expertise and assistance, you can dive straight into the fun and festivities of the FFXIV Fall Guys Collaboration Event with confidence, knowing that your goals are within reach. So, whether you choose to conquer the event on your own or opt for Simple Carry's services, this collaboration promises to be a memorable addition to your FFXIV journey.