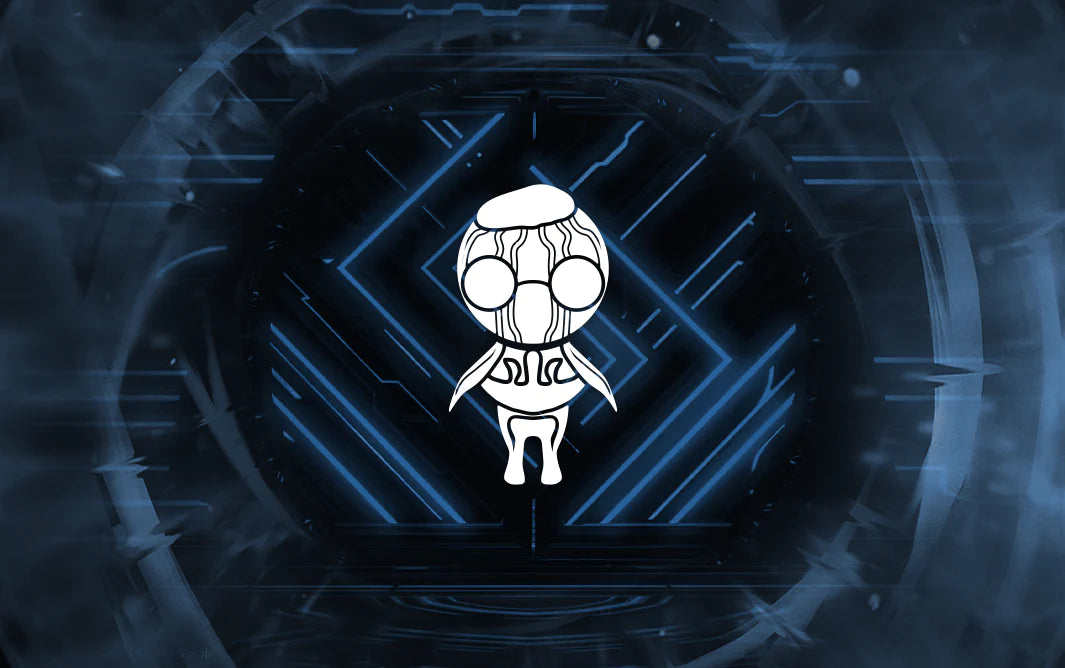 What is Eureka Orthos?
In the late Third Astral Era, when the ancient Allagan Empire was at the zenith of its glory, researchers toiled deep under the Crystal Tower to uncover secrets which might uplift their motherland to even greater heights. Their laboratory was dubbed Eureka Orthos, where impossible concepts of immortality, cloning, and dominion over the divine were made reality. So fantastic was this research that the legend of Eureka has endured through the ages─and it now falls to the star's foremost adventurer to bring the laboratory's buried secrets into the light of day.
How do I unlock Eureka Orthos?
To begin the process of unlocking Eureka Orthos, players must be level 81 or higher, complete the main scenario quest "Endwalker", and progress to floor 50 of Palace of the Dead. 
Once you have completed all of the prerequisites, you may accept the quest Deep Dungeon from Koh Rabntah in Mor Dhona. The entrance to Eureka Orthos will be right outside of the Crystal Tower, also located in Mor Dhona.
How should I prepare for Eureka Orthos?
To start, ensure that you've completed all of the unlock requirements listed above. After that, you can find a group of up to 4 players to climb the dungeon with. You should craft some Hyper-potions, to make climbing a bit easier. If you are planning to go in solo, you should first go to Heaven on High and Palace of the Dead to practice your time management, Pomander usage, and proper utilization of transforming Pomanders.
What can I earn from completing Eureka Orthos?
Aeturna Mount
A majority of players set out into Eureka Orthos with the goal of earning the Aeturna mount, which requires you to climb the dungeon to floor 100 four different times. Upon reaching floor 100, you will be rewarded with an Orthos Tomestone, which you can use to trade with the Synthesis Node for one of four Enaretos accessories: Enaretos Earrings, Enaretos Necklance, Enaretos Bracelet, and Enaretos Ring. Once you have all for accessories, speak with Koh Rabntah to earn the achievement Vintage Vogue, which has the Aeturna mount as a reward.
Eureka Orthos Weapons
Eureka Orthos has multiple types of weapons you can earn. There are the Orthos weapons, which are the more obtainable version of weapons in Eureka Orthos. To obtain these weapons, players will have a chance at a Silver Coffer on each floor. These coffers will level up your Aetherpool Arms, or Aetherpool Armor. When reaching level 10 in both Arms and Armor, players will be able to deplete their Arms and Armor down 10 levels to receive 1 Aetherpool Grip. Once you have obtained 3 Aetherpool Grips you will be able to sacrifice these for an Orthos Weapon. Upon clearing Floor 100, players will be able to obtain the Enateros Weapons, which will require sacrificing your Orthos Weapon, as well as 6 more Aetherpool Grips.
Wondering about the rewards you can reap from conquering Eureka Orthos? Discover the bountiful treasures and valuable loot you can attain by successfully completing this epic adventure. For those seeking a smoother journey to these rewards, explore our specialized Eureka Orthos Boost services to enhance your chances of success and maximize your gains.
The weapons for each job are previewed in the video below.
Footage in the above video is provided by The Phookas
Framing Kits
You can use one of those aforementioned Orthos Tomestones to get the Eneratos Framer's Kit. For the average player, ten Orthos Aetherpool Fragments can be exchanged for the Eureka Orthos Framer's Kit.
Furniture
The Orthos Display furniture item is also available for one Orthos Tomestone.
What is the Accursed Hoard?
The Accursed Hoard is a hard to find, invisible chest. It will only show up if you stand on it's location for a few seconds, which makes it extremely hard to find in a huge dungeon. Sometimes you'll run across the chest by accident, but it's more likely that you'll run into it by activating the Protomander of Intuition in order to reveal them.

Rewards from the Accursed Hoard are based on what floor you're on when you find it. Once you've collected the Hoard and left Orthos, bring the sack to Valeroine in Mor Dhona to discover what's inside.
Bronze-tinged Sack Rewards (Floors 1-40)
Allagan Barding
Raindrop Defense System Parasol
Modern Aesthetics – A Close Shave
The Promise of Plunder Orchestrion Roll
Crystal Rain Orchestrion Roll
Forbidden Land (Endwalker) Orchestrion Roll
Eureka Orthos Framer's Kit
Silver-tinged Sack Rewards (Floors 41-70)
Private Pachypodium Minion
Gancanagh Triple Triad Card
Allagan Terminal Beta Furniture
Gold-tinged Sack Rewards (Floors 71-100)
Orthos Craklaw Mount
Allagan Terminal Alpha Furniture