Final Fantasy XIV's epic Endwalker expansion is coming to a thrilling conclusion with the highly anticipated Patch 6.5, aptly named 'Growing Light.' This update promises to be a grand send-off, packed with an array of exciting content that will keep adventurers engrossed for hours on end.
Prepare yourself for a whirlwind of new adventures as Final Fantasy XIV sets the stage for its forthcoming major expansion, Dawntrail, slated for release in 2024. Dawntrail will transport players to uncharted islands and immerse them in vibrant new cultures, where they'll face fresh challenges and unravel enigmatic mysteries. The expansion will also introduce an assortment of captivating jobs, unexplored areas, and much more.
But before we step into the uncharted territories of Dawntrail, we have one final, dazzling update to savor within the world of Endwalker: Patch 6.5 - Growing Light. This eagerly anticipated patch is scheduled to grace our screens in early October 2023, promising a host of thrilling quests, challenging raids, mysterious dungeons, and gripping trials that will leave players eagerly anticipating the next phase of their adventures in the realm of Eorzea.
To truly make the most of the Endwalker expansion and experience all it has to offer, our FFXIV Ultimate Boost services are designed to assist you in reaching your full potential. Whether you're seeking assistance in conquering challenging content, unlocking new jobs, or simply looking for guidance and support, our seasoned experts are here to help you thrive in Eorzea's ever-evolving landscape.
Don't miss out on the opportunity to embark on an unforgettable journey in Final Fantasy XIV's Endwalker expansion. With the FFXIV Ultimate Boost, you can elevate your gameplay and revel in the richness of this extraordinary world.
Exciting New Main Content Await in Patch 6.5
In the highly anticipated Patch 6.5, Final Fantasy XIV enthusiasts can look forward to an array of thrilling and immersive content that promises to keep them on the edge of their seats. Let's delve deeper into what this update has in store:
1. New Main Scenario Quests: As the Endwalker saga hurtles towards its thrilling conclusion, Patch 6.5 will introduce a captivating array of new main scenario quests. Players can expect a riveting narrative that unfolds as they immerse themselves in the evolving storyline. One intriguing aspect of this narrative centers around the characters Ryne and Zero, promising an exploration of their roles and contributions to the epic tale. The stakes are higher than ever as players delve into the heart of the story, eagerly awaiting the revelations and climactic moments that await.
2. Exciting New Gameplay Features: In addition to the gripping narrative, Patch 6.5 will bring forth a host of exciting gameplay features that will add depth and variety to the gaming experience. Adventurers can anticipate thrilling challenges, intriguing puzzles, and dynamic encounters that will put their skills and strategic thinking to the test. Whether you're a seasoned warrior or a budding adventurer, these new features will provide ample opportunities for growth, mastery, and, of course, memorable in-game moments.
3. Stunning Visual Upgrades: Final Fantasy XIV has always been celebrated for its breathtaking visuals, and Patch 6.5 is no exception. Prepare to be dazzled by stunning graphical enhancements that will bring the world of Eorzea to life like never before. From meticulously crafted landscapes to intricately designed characters, the game's visual aesthetics are set to reach new heights, immersing players in a visually captivating journey.
4. Fresh Challenges and Rewards: For those seeking adventure and rewards, Patch 6.5 will not disappoint. Dive into challenging new raids, dungeons, and trials that will test your mettle and reward your efforts with coveted treasures and gear. As you conquer these formidable challenges, you'll uncover powerful items and equipment that will empower your character to reach new heights of strength and capability.
5. Community and Social Features: Final Fantasy XIV has always been about fostering a sense of community and camaraderie among its players. In Patch 6.5, social and community features will receive enhancements to make it easier than ever to connect with fellow adventurers, form bonds, and embark on epic quests together. Whether you're a solo player or part of a Free Company, these improvements will enhance your multiplayer experience and enrich your journey in Eorzea.
In summary, Patch 6.5 promises to be a monumental addition to Final Fantasy XIV, offering an abundance of compelling content, thrilling challenges, and breathtaking visuals. With the story of Endwalker reaching its climax and a myriad of gameplay enhancements, there has never been a better time to dive into the immersive world of Eorzea and experience the magic of Final Fantasy XIV in all its glory.
To ensure you're fully prepared to tackle the extreme trials and challenges of Patch 6.5, our FFXIV Extreme Trials Boost services are available to provide you with the assistance, guidance, and support you need. Whether you're aiming to conquer formidable foes or seeking help in mastering new content, our expert team is here to help you overcome these trials and emerge victorious.
Don't miss the opportunity to experience the excitement and adventure that await you in Final Fantasy XIV's Patch 6.5. With our FFXIV Extreme Trials Boost, you can confidently face the toughest challenges and enjoy the rewards of your triumphs.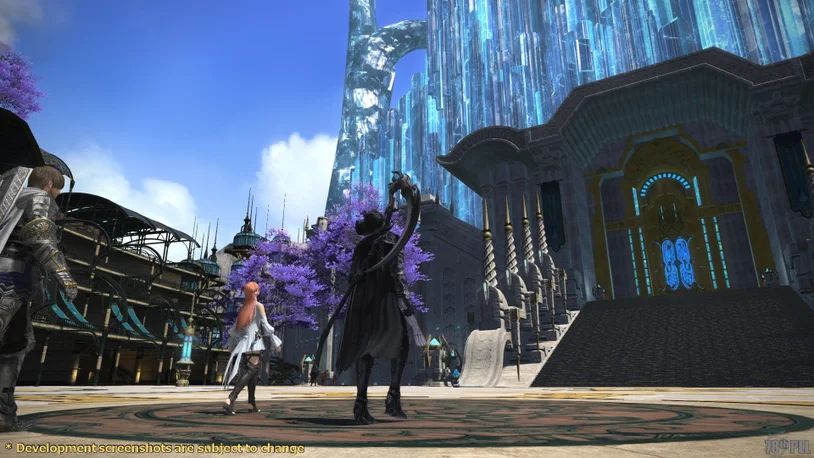 Embark on Epic Adventures with New Content in Patch 6.5
As Final Fantasy XIV enthusiasts eagerly await the arrival of Patch 6.5, anticipation is reaching a fever pitch as tantalizing details about the new content continue to emerge. Let's delve into two exciting additions that are sure to captivate players:
1. New Alliance Raid: The Myth of the Realm Series Concludes Prepare for the epic finale of the Myth of the Realm series with the introduction of the third and ultimate installment in Patch 6.5. This thrilling alliance raid, aptly named "Thaleia," promises to be a grand spectacle that challenges the skills and cooperation of adventurers like never before.
In Thaleia, players will confront a fresh wave of adversaries, each wielding unique mechanics that will test their mettle and strategic prowess. The raid is a culmination of the intricate storyline woven throughout the Myth of the Realm series, promising to unveil long-awaited revelations and unravel the mysteries that have kept players enthralled.
But that's not all—Thaleia also comes bearing enticing rewards that will undoubtedly entice intrepid adventurers. As you conquer these formidable foes and navigate intricate mechanics, you'll have the chance to earn exclusive treasures and gear that will not only enhance your character's strength but also serve as coveted badges of honor within the realm.
2. Uncover Secrets in the New Dungeon: The Lunar Subterrane The enigmatic and otherworldly charm of Final Fantasy XIV's dungeons is set to continue with the introduction of "The Lunar Subterrane" in Patch 6.5. This mysterious subterranean expanse promises to be a visual feast for the eyes, boasting a unique and captivating scenery that players are sure to marvel at.
Venture deep into the heart of this enigmatic location as you unravel the secrets it holds. The Lunar Subterrane is bound to challenge adventurers with its intricate encounters and cleverly designed mechanics, promising an immersive experience that will keep you on the edge of your seat.
As with all dungeons, The Lunar Subterrane will provide opportunities for camaraderie and teamwork as you and your fellow players traverse its winding paths and face its formidable denizens. Be prepared to adapt your strategies and employ your skills to overcome the challenges that await, for within its depths, you may discover hidden treasures and powerful artifacts that will aid you in your ongoing adventures.
In conclusion, Patch 6.5 is shaping up to be an exciting chapter in the ever-evolving world of Final Fantasy XIV. With the conclusion of the Myth of the Realm series in the Thaleia alliance raid and the enigmatic allure of The Lunar Subterrane dungeon, there's no shortage of captivating content on the horizon. Get ready to embark on new adventures, face formidable foes, and uncover the mysteries that await in this epic update. Your journey in Eorzea is about to become even more thrilling and unforgettable.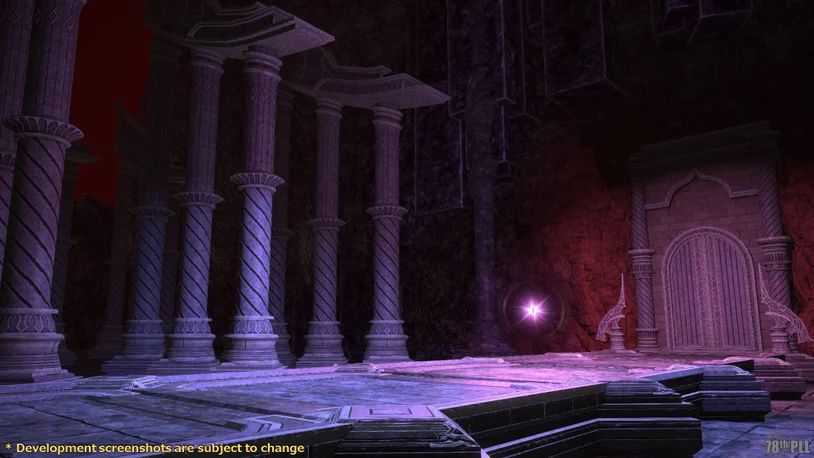 Prepare for an Epic Showdown with a Mysterious Adversary in Patch 6.5
In the forthcoming Patch 6.5 of Final Fantasy XIV, adventurers are in for an exhilarating challenge with the introduction of a brand-new trial featuring the enigmatic adversary known as "The Abyssal Fracture." This thrilling encounter is set to be a highlight of the update, offering both seasoned and aspiring heroes the opportunity to test their skills and courage in the face of a formidable foe.
The Abyssal Fracture Trial:
1. Discover the Mysterious Foe: Little is known about The Abyssal Fracture, adding an air of intrigue and anticipation to this epic encounter. As you step onto the battlefield, be prepared to uncover the secrets shrouding this enigmatic adversary and unveil the story behind their existence.
2. Two Modes, Double the Challenge: The Abyssal Fracture trial will come in two distinct difficulty modes, catering to a wide range of players. For those seeking a more relaxed experience, the normal mode provides an engaging and enjoyable battle. However, if you crave the ultimate challenge and wish to test your mettle, the extreme difficulty mode promises to push your limits and demand precision, coordination, and quick thinking from your party.
3. Bountiful Rewards Await: Triumphing over The Abyssal Fracture is no small feat, and your valiant efforts will not go unrewarded. Both normal and extreme modes offer the chance to earn an array of new weapons and accessories that are bound to become prized possessions, not only for their formidable stats but also for their aesthetic appeal. These rewards serve as a testament to your prowess and dedication within the realm of Eorzea.
4. The Spirit of Teamwork: Final Fantasy XIV has always celebrated the spirit of camaraderie, and The Abyssal Fracture trial is no exception. Form parties with your fellow adventurers, strategize your approach, and communicate effectively to conquer the challenges that lie ahead. The bonds forged in the heat of battle are often among the most memorable aspects of your journey.
In conclusion, The Abyssal Fracture trial promises to be a captivating addition to Final Fantasy XIV, offering a blend of mystery, challenge, and rewarding gameplay. Whether you seek the thrill of high-stakes combat or the allure of powerful gear, this encounter has something for everyone. Brace yourself for an epic showdown, rally your allies, and prepare to face The Abyssal Fracture as you dive into the adventures that await in Patch 6.5.
Exciting Additional Features and Enhancements Await in Patch 6.5
In addition to the captivating main content, Patch 6.5 of Final Fantasy XIV will usher in a plethora of additional features and updates designed to enrich the gaming experience. Let's explore these exciting additions:
1. Xbox Beta Version: A momentous milestone for Final Fantasy XIV is on the horizon as the game expands its horizons to Xbox players in Patch 6.5. This beta version of the game will be available on both Xbox One and Xbox Series X/S consoles, ushering in a new era of cross-platform play. Players on Xbox can seamlessly join the same servers as their counterparts on other platforms, forging alliances and embarking on adventures in the vibrant realm of Eorzea.
2. Island Sanctuary Enhancements: For those seeking a tranquil escape from the rigors of adventure, the island sanctuary is receiving a delightful makeover in Patch 6.5. Experience the joy of nurturing new animals, cultivating bountiful crops, constructing charming buildings, and engaging in a variety of leisurely activities. Whether you choose to lead a peaceful life on your personal island or explore the enchanting islands of fellow players, the island sanctuary offers a serene retreat from the chaos of battle.
3. Fresh Mounts and Accessories: As tradition dictates, Patch 6.5 will introduce a captivating array of new cosmetic items to tantalize collectors and fashion enthusiasts. Discover and adorn your character with new mounts and accessories that not only showcase your unique style but also serve as tokens of achievement and expression within the realm.
4. And Much More: Patch 6.5 is not just about the major highlights; it's a treasure trove of countless quality-of-life improvements and exciting additions. From trendy new hairstyles and expressive emotes to coveted achievements and titles, there's something for every adventurer to strive for. Delve into the art of culinary creation with new recipes, acquire valuable items, and adapt to gameplay changes that aim to enhance balance and address issues. Furthermore, bid farewell to pesky bugs as the patch brings a host of bug fixes to ensure a smoother and more enjoyable gaming experience.
Prepare yourself for an array of thrilling additional features and enhancements coming your way in Patch 6.5 of Final Fantasy XIV. This latest update promises a host of exciting adventures and improvements for players to enjoy. If you're eager to make the most of these exciting opportunities, consider our FFXIV TOP Ultimate Boost services to ensure you're well-equipped for all the challenges and content awaiting you.
In summary, Patch 6.5 is poised to elevate the world of Final Fantasy XIV to new heights, offering Xbox players a chance to join the adventure, providing relaxing island escapades, and showering all players with an abundance of new collectibles and quality-of-life improvements. Whether you're a veteran adventurer or a newcomer to Eorzea, there's something exciting waiting for you in this comprehensive update. Prepare to embark on your next epic journey as you dive into the rich tapestry of content and enhancements that Patch 6.5 has to offer.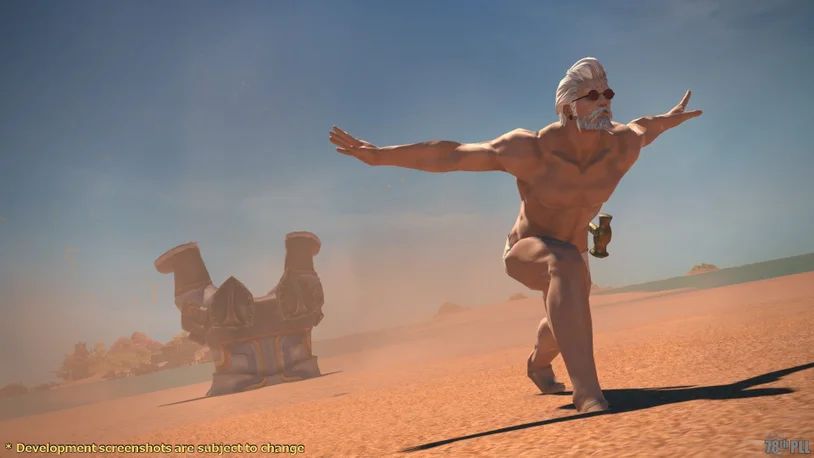 Patch 6.5: Growing Light - A Bridge to Epic Adventures
The imminent arrival of Patch 6.5, aptly named "Growing Light," has the Final Fantasy XIV community buzzing with excitement. This upcoming update promises a wealth of content and excitement, ensuring that players are in for an unforgettable experience. Beyond the thrill of new challenges and rewards, Patch 6.5 also serves as a pivotal bridge between the culmination of Endwalker and the dawn of a new adventure in Dawntrail.
1. An Abundance of Content: Patch 6.5 is shaping up to be an incredible addition to the world of Eorzea. Players can anticipate a multitude of quests, encounters, and activities that will captivate and challenge them. The promise of fresh narratives, thrilling battles, and tantalizing rewards ensures that adventurers will be well-occupied as they traverse this exciting update.
2. A Link Between Eras: As Endwalker draws to a close, Patch 6.5 emerges as a significant transition point for the Warrior of Light and their companions. It offers a crucial bridge between the epic conclusion of Endwalker and the eagerly awaited Dawntrail expansion, which promises to take players to uncharted islands brimming with untold mysteries and possibilities. The stage is set for the next chapter in the protagonist's journey, and players are eager to see what awaits on these unexplored shores.
3. The Thrill of New Discoveries: Beyond the compelling narrative, Patch 6.5 sparks the imagination with the promise of new lands to explore, treasures to unearth, and friendships to forge. As adventurers, players thrive on the thrill of discovery, and this update is poised to provide ample opportunities for exploration and camaraderie. The allure of embarking on fresh adventures and the intrigue of uncovering hidden gems continue to be driving forces in the world of Eorzea.
In summary, Patch 6.5: Growing Light represents a pivotal moment in the Final Fantasy XIV journey. It not only offers an abundance of content and entertainment but also acts as a bridge that connects the epic saga of Endwalker to the uncharted horizons of Dawntrail. As players prepare to bid farewell to one chapter and eagerly set sail for the next, the anticipation and excitement in the community are palpable. The future of Eorzea is radiant with possibilities, and adventurers stand ready to embrace the challenges and discoveries that lie ahead.
In conclusion, FFXIV Patch 6.5: The Ultimate Endwalker Update promises to be a spectacular culmination of the Endwalker expansion, offering players a wealth of engaging content, thrilling adventures, and enticing rewards. As the journey within Eorzea continues to evolve, the anticipation for what lies ahead in this monumental update is palpable.
For those who want to make the most of their Final Fantasy XIV experience, Simple Carry's boosting services emerge as a valuable ally. These services not only provide an opportunity to expedite progress but also ensure a hassle-free and enjoyable journey through the rich tapestry of content that Patch 6.5 has to offer.
By utilizing Simple Carry's Savage Raid Boost, Deep Dungeon Boost services, players can save precious time, allowing them to focus on the aspects of the game that matter most to them. Whether it's conquering challenging trials, exploring captivating new zones, or acquiring coveted gear and items, Simple Carry's expertise and support can enhance the overall enjoyment of the game.
In a world as vast and immersive as Final Fantasy XIV, where every corner holds a new adventure, having a trusted partner like Simple Carry can help you make the most of your time in Eorzea. With their assistance, you can embark on your adventures with confidence, knowing that you're well-equipped to tackle the challenges and savor the rewards that await in Patch 6.5 and beyond.